Thank you to everyone who joined us for our online charity trade show. We can't thank you enough for making this such an awesome experience for us.
Even though the show is done, please take a moment to visit our charities and show them your support.
Loving Spoonful
Loving Spoonful helps connect good food with those who really need it. Join us and learn more.
Your Life Counts
With your support, together we can encourage humanity to live out their natural lives. You, your loved ones, a friend… a colleague… someone you know.
Canadian Blood Services
Start Saving Lives Today. Find Out If You Can Donate Blood Today. Together, We Are Canada's Lifeline. Find Out How You Can Help Today. Book An Appointment Today.
Joe's M.I.L.L.
The Joe Chithalen Musical Instrument Lending Library helps aspiring musicians by lending musical instruments to the community at no charge.
Boys & Girls Club
The Boys & Girls Club of Kingston & Area fosters a community for children to develop and explore new opportunities.
Friends of Lemoine Point
The Friends of Lemoine Point is a local community-based group of volunteers that helps to conserve and enhance Lemoine Point Conservation Area.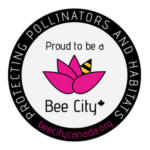 Bee City Canada
Visit the Bee City Canada platform to discover more about the world of pollination and how you can help make a difference.